New Paper Focuses on System Sprinkler Effectiveness
Category: Blog
Fire Science Reviews announces the availability of a new online report titled,
"A Review of Sprinkler System Effectiveness Studies."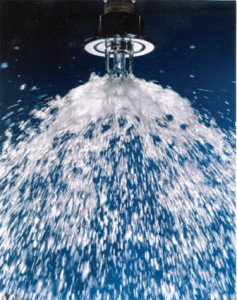 Prior to writing the report, the authors compiled and tabulated sprinkler system component data and effectiveness estimates from system-based studies. In the report, they compare the merits of two approaches: component-based approaches using a fault tree of similar method, and system-based approaches using fire incident data where sprinklers were present.
The report includes recommendations for using the data for design purposes, including considerations for uncertainty and using a hybrid system/component approach for specific sprinkler system comparisons; the recommendations provide input on the reliability of systems in the development of performance-based fire safety design methods.
The report can be found here.