News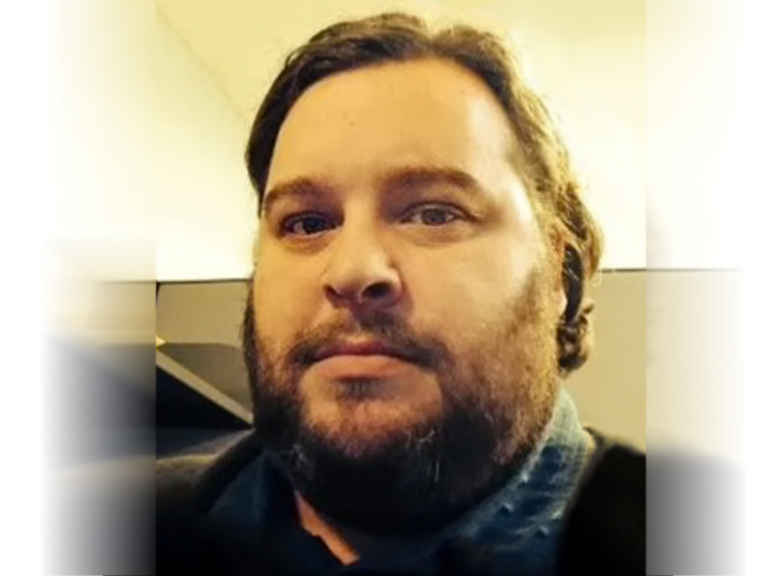 Meet Ronny Cornell
Ronny Cornell has joined the Crown Supply team as Purchasing Associate. He will be involved in the purchasing of products for all Crown Supply locations as well as assisting with project orders for the company. He joined Crown Supply in November of 2020. Ronny brings to Crown Supply more than 20 years' experience in our industry having worked with electrical distributors throughout the region. "We welcome Ronny to our team," says Bill Donahue, President of Crown Supply. "His vast experience will enable him to expand our relationships and create further opportunity with our manufactures resulting in quality brands offered to our customers at great prices."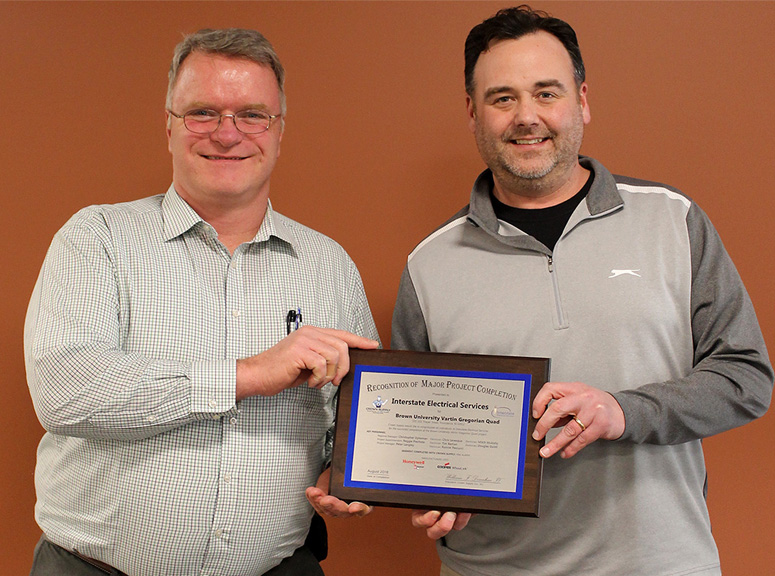 Major Project Completed With Crown Supply
Crown Supply presented an award Wednesday, January 9, 2019 to Interstate Electric for completing a major project. The major project completed was a fire alarm project at Brown University Vartin Gregorian Quad. Mike Mulvey of Crown Supply(photo right) presents a plaque to Peter Langley (photo left), Project Manager at Interstate Electric. Crown Supply completed a case study for this project. The case study can be found by clicking here.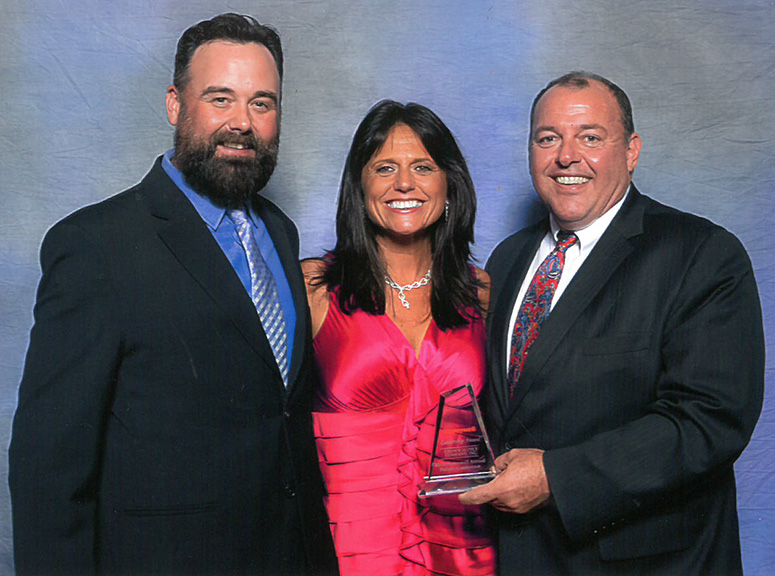 Crown Supply Receives National Fire Alarm Manufacturer Recognition for Outstanding Achievement
Crown Supply has been awarded the "Journey to the Top Leadership Award" by Honeywell Building Technologies, a fire alarm system technology and manufacturing leader, based in Northford, CT. The recipient of the award is chosen by Honeywell Building Technology's (HBT) top management team. The criteria is based on top growth performance and excellence in providing Life Safety Solutions through Honeywell innovation.
"Crown Supply was presented with the "Journey to the Top Leadership Award" for year over year growth, as well as educating specifying engineers and building owners /facility managers on Life Safety Codes and requirements," said Melanie Cobb, Business Development Manager, New England for Honeywell Building Technologies. "Crown Supply president Bill Donahue and his team have taken the initiative to support their community through education and events for a safer and more secure tomorrow. In doing so, they have earned a high level of trust and credibility with their customers, vendor partners and the community. We are honored be their strategic partner."
As a leader in wholesale electrical supplies, lighting and fire alarm systems, Crown Supply is the source for area electrical contractors and fire alarm contractors seeking a full range of products and services for building fire alarm and mass notification systems, from system commissioning and technical services, system upgrade evaluation and large project design assistance to simply providing and selling the best manufacturers systems, panels and components. Crown Supply offers in-house system design, programming, technical support and pre and final testing.
Photo(L-R) Mike Mulvey, Crown Supply Senior Technician; Melanie Cobb, Honeywell Gamewell-FCI Regional Sales Manager, Northeast; William Donahue, Crown Supply Company
Meet Chris Caramela
Chris Caramela has joined the Crown Supply team as an Outside Sales Associate, with a focus on enhancing existing and building new customer/account relationships. Chris' territory will encompass Rhode Island, Central Massachusetts and Eastern Connecticut. Chris brings to Crown Supply more than 25 years' experience in all facets of the industry, having worked with electrical distributors throughout the region, as well as more than 10 years as a manufacturer's rep. "We welcome Chris to our team," says Bill Donahue, President of Crown Supply. "His vast experience combined with the unique offering of products and services Crown Supply provides will enable him to expand our relationships and create further opportunity not only with our existing customers, but also new customers that may not be familiar with us."