Know the Active and Potential Shock Risks
Category: Blog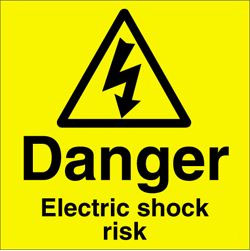 When it comes to low-voltage and AC and DC difference in shock risk, many workers may be confused. Low-voltage is not defined by OSHA in regards to electrical safety and severity of shock. Related to low-voltage potential is the difference between AC and DC shock risks.
The Occupational Health and Safety Blog covers this topic, looking at the work practices and training for the definition of low voltage. The blog gives specific references that seem to imply that the regulatory ranges are as follows: >600 volts = high voltage; 50–600 volts is low voltage; and <50 volts (sometimes referred to as "extra-low voltage") is generally not regulated except by NEC.
The bloggers also ask the question: "Is there a different risk when working with direct current as opposed to alternating current at the same voltage?" Research indicates that direct current (DC) is more likely to 'freeze"' a victim in a shock scenario, but the victim is more likely to recover afterwards," the blog states.
The bottom line was this: to understand actual risks and potential risks based on your situation, including regular site inspections of areas and processes prone to electrical risk and site- and process-specific procedures, or SOPs, that require employees to safeguard the equipment being worked on. For the full list, see "Electrical Safety – Don't Be Shocked!"