IP Video Market to Reach $57.3 Billion by 2020
Category: Blog
The IP video and video surveillance as a service (VSaaS) market will reach $57.3billion in 2020 as more organizations switch from analog systems to IP-basedsolutions, according to Allied Market Research (AMR).
The report titled "IP Video Surveillance and VSaaS Market (Technologies,Applications, Services, Geography) – Industry Analysis, Trends, Share, Opportunities and Forecast, 2012- 2020," notes that increasing awareness regarding the benefits of IP-based surveillance systems, favorable regulatory impositions and rising security concerns are the key factors expected to catalyze the growth of IP surveillance market.
The study states that many end users are becoming frustrated with the limitations of analog video systems, as only a select number of analog cameras can be added to an organization's existing infrastructure.
On the other hand, IP surveillance systems offer more flexibility and scalability features, such as video motion detection, frame rate control, automatic brightness control, internal storage memory and remote-zoom facility. These features are motivating end users to select IP surveillance over analog systems, especially in developing countries. For example, the IP video market in Asia Pacific is expected to grow the highest compound annual growth rate (CAGR) of 44.3% from 2013 to 2020.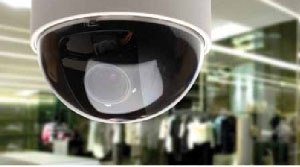 Meanwhile, North America is expected to experience highest share in IP surveillance market by 2020, with AMR predicting that the continent would be the highest revenue generating segment with a value of $18.7 billion in 2020.
To read the entire report, click here.