Candles cause thousands of fires per year
Category: Blog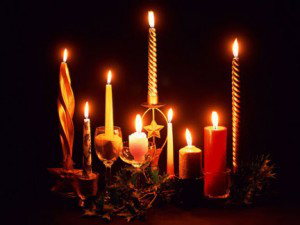 According to a report by the National Fire Prevention Agency, from 2006-2010, fire departments responded to an estimated 11,640 home structure fires started by candles per year. These fires caused an annual average of 126 civilian deaths, 953 civilian fire injuries, and $438 million in direct property damage. Candles caused 3% of the reported home fires, 5% of home fire deaths, 7% of home fire injuries, and 6% of direct property damage during this period. On average, 32 home candle fires were reported per day. The home candle fire statistics that follow are based on 2006-2010 time period.
Roughly one-third (35%) of home candle fires started in bedrooms. These fires caused 42% of the associated deaths and 45% of the associated injuries. The 16% of fires that started in living rooms, family rooms, or dens caused 20% of the deaths. Fourteen percent (14%) of the fires started in bathrooms and 11% began in kitchens or cooking areas.
Candle fires start with a variety of burnable items. Eleven percent began with a mattress or bedding; these fires caused 17% of the home candle fire deaths. An unclassified type of furniture or utensil was the item first ignited in 11% of these incidents. Nine percent started when a curtain, blind or drapery ignited. Cabinetry was first ignited in 8% of the fires. Upholstered furniture was first ignited in 6% of the fires, resulting in one-quarter (23%) of the home candle fire deaths.
Twelve percent of the home candle fires occurred in December, 1.5 times the monthly average of 8%. December candle fires often involve combustible seasonal decorations that would not have been present at other times of the year. From January to November, decorations were first ignited in only 4% of the home candle fires. This jumped to 11% in December. In other words, the heightened candle fire risk around the winter holidays reflects a combination of increased candle use and more things that can burn in the area around the candles.
The top three days for home candle fires were Christmas, New Year's Day, and Christmas Eve.