How to navigate the rough waters of the RI Fire Safety Code
Category: Blog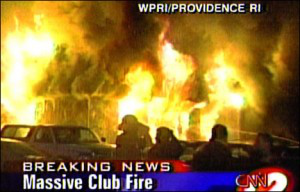 As Rhode Island approached the 10-year anniversary of the tragic Station nightclub fire on June 20, 2012 Governor Lincoln Chafee signed into law 2012 – H 7959 Substitute A2 and 2012– S 2564 Substitute B, putting in motion the first significant changes to the state's fire safety codes since the Comprehensive Fire Safety Act of 2003.4 These two bills mandated the State Fire Safety Code Board of Appeal & Review (Board) review, revise and update the current code to include the following National Fire Protection Association5 (NFPA) codes: NFPA 1, Fire Code, 2012 edition. NFPA 72, National Fire Alarm and Signaling Code, 2010 edition. NFPA 101, Life Safety Code, 2012 edition.
This month's edition of the Rhode Island Bar Journal has an excellent article on what this means moving forward, and how to avoid unnecessary expenses and delays on the job. As the author pints out, "The most typical applications involving the fire code are planning and designing new buildings, conversion or change of occupancy of an existing building, or dealing with a notice of violation following an inspection by the authority having jurisdiction."
To read more from this informative article, which begins on page 23, click here.