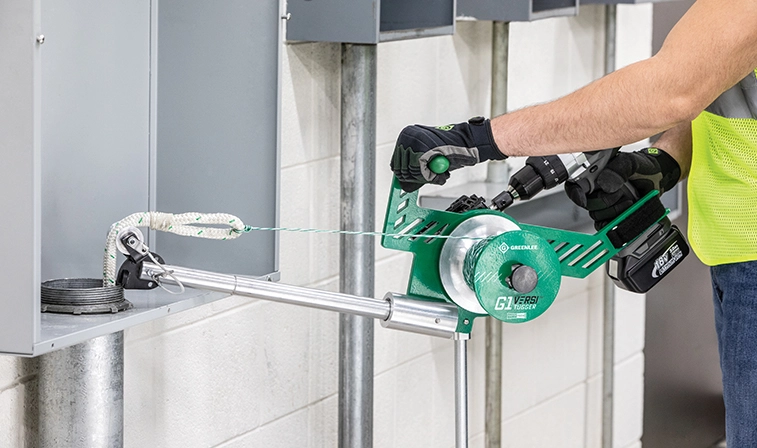 The Greenlee Brother's story starts in Pennsylvania. Their father, Edmund Greenlee had developed a machine for wood barrel-making in their hometown of Crawford County in western Pennsylvania. The ink on their father's patents was barely dry when the first oil well was drilled in western Pennsylvania in 1859 and the demand skyrocketed for barrels to ship the oil in. The twin brothers dedicated their father's machines to the production of wood barrels to great success. In 1862, as the barrel demand tapered off in Pennsylvania, the brothers moved to Chicago, IL with their father's blessing to continue the wood barrel making business. It was there they established the Greenlee Bros. Company.
The Greenlee brothers focus on problem solving for customer applications led to their first great invention, the hollow chisel mortiser in 1874. The hollow chisel mortiser revolutionized the process of making mortise and tenon joints in wood working around the world. The hollow chisel mortiser also was the inspiration for the Greenlee "Diamond G" logo that is used today.
Today Greenlee is a recognized leading manufacturer of high-quality tools for the professional trades person. Carrying on in the tradition of the Greenlee brothers, Greenlee is dedicated to innovating and developing the next generation of solutions improving safety, ergonomics and ease of use for professional tradesmen and women.  The Greenlee catalog offers a comprehensive product line for electrical trades from power distribution to residential electrical tools as well as the HVAC and Plumbing trades. As part of Emerson's Professional Tools group, Greenlee is partnered with RIDGID®.  Both Greenlee and RIDGID have extensive training experience and talents to leverage through NC3 certifications
Crown Supply is your source for all Greenlee products. Contact Crown Supply with any questions on your Greenlee needs.
To learn more about Greenlee, click here!